Print the card

front wiring socket with clips 9966
Dimensions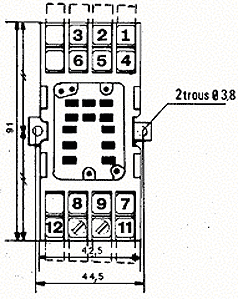 Connection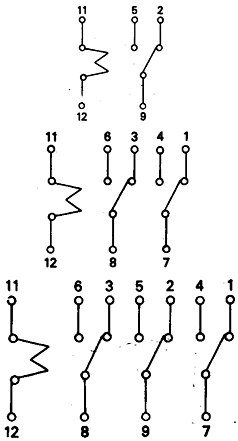 Assembly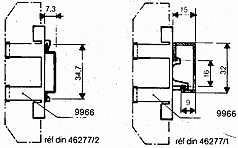 Technical features
* TEC numbereing
* Mounting on metal sheet or on symetrical or dissymetrical DIN track
* Connection : single or double tab terminal for 5 x 0,8 mm clips.
Versions
9966 socket is a front wiring socket with clips for relay 1266.
Options
See detailed indication regarding mounting and withdrawal in the technical support pages of this site.

Accessories
* Hold down springs ref. 6888ET1260
* Symetrical DIN track adaptator ref. 9961.10
* Dissymetrical DIN track adaptator ref. 9962.10

Non-contractual document - characteristics to be confirmed before order
TEC AUTOMATISMES reserves the right to modify description and specifications without notice